MTG Store
MTG Events Schedule
(please show up 30 min ahead to register)

June 20th: Standard 6:30pm
June 22th: Commander 6:30pm
June 23rd: FNM Modern 6:30pm
June 23rd: FNM Draft 9:30pm

June 27th: Modern 6:30pm
June 29th: Commander 6:30pm
June 30th: FNM Standard 6:30pm
June 30th: FNM Draft 9:30pm
July 4th: Standard 6:30pm
July 6th: Commander 6:30pm
July 7th: FNM Modern 6:30pm
July 7th: FNM Draft 9:30pm

July 11th: Modern 6:30pm
July 13th: Commander 6:30pm
July 14th: FNM Standard 6:30pm
July 14th: FNM Draft 9:30pm

July 18th: Standard 6:30pm
July 20th: Commander 6:30pm
July 21st: FNM Modern 6:30pm
July 21st: FNM Draft 9:30

July 25th: Modern 6:30pm
July 27th: Commander 6:30pm
July 28th: FNM Standard 6:30pm
July 28th: FNM Draft 9:30pm

---
Was $139.95
Now $99.95
Conspiracy: Take The Crown Booster Box
Was $139.95
Now $99.95
Was $34.95
Now $24.95
Was $24.95
Now $16.95
Was $24.95
Now $16.95
Shadows Over Innistrad Intro Packs
Were $18.95
Now $11.95
Journey Into Nyx Challenge Deck Defeat A God
Was $12.95
Now $6.95
Theros Challenge Deck Face The Hydra
Was $12.95
Now $6.95
Born of the Gods Challenge Deck Battle The Horde
Was $12.95
Now $6.95
MTG Duel Deck Nissa vs Ob Nixi
Was $24.95
Now $16.95
Eldritch Moon non-English Booster Packs
Were $4.95
Now $3.95
---

Amonkhet is on sale now!

Buylist Update: We are currently only paying store credit for MTG cards through the webstore. The prices default to the "cash" amount and we are not able to change that, but the credit price will adjust to 40% more at checkout. Some exceptions may occure, but only with approval from the Moncton store manager. Please call to discuss with him if you're looking to sell for cash.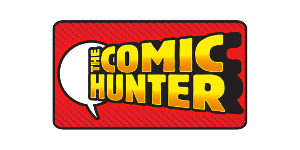 Welcome to The Comic Hunter MTG store



We are not responsible for lost packages via regular mail. The option for expedited shipping is available upon checkout, which includes tracking information and fully insures any order.